Open
from March
to November
An unusual golf course
Located on the edge of the Forêt des Andaines, Bagnoles de l'Orne's golf course is in an outstanding natural setting. The greens fill the "Gué au Biches" clearing, a 30-acre grassy area crossed by a stream. Built in 1927, the same year as the Casino du Lac, the Golf d'Andaine has a 1½-mile course with nine holes. It is suitable for all levels of play, including families.
For beginners, there are introductory sessions available on the putting green, an area specially set out for practice. You will learn to putt straight and practice your swing so you can send the ball flying with your club. To take things further, you could opt for "discovery" or "beginner" classes and then improve your skills with private lessons to qualify for the French Golf Federation's (FFG) carte verte.
Experienced players will love this flat 3-mile long course, which nonetheless is more technically than physically demanding. The Standard Scratch Score (SSS) is 66.4 for men and 71.8 for women over 18 holes. The course has a covered driving range, a putting green, a club house, a pro-shop and a snack bar. To play on the course you will need a FFG licence as well as a day or annual pass. Competitions are organised at weekends from April to October by the AS Andaine Golf Club.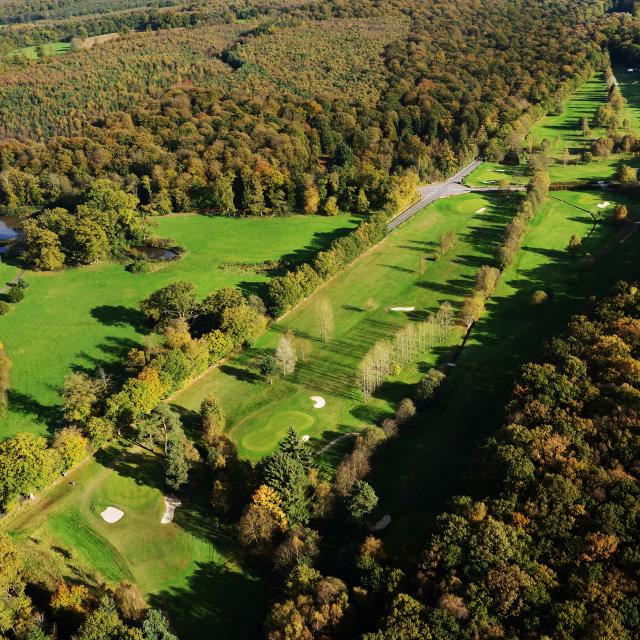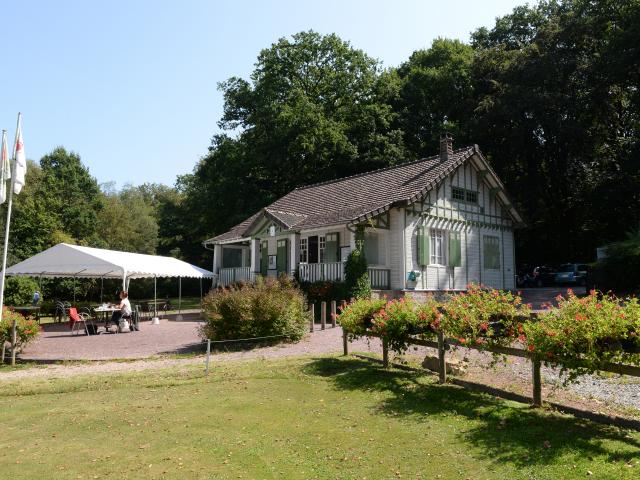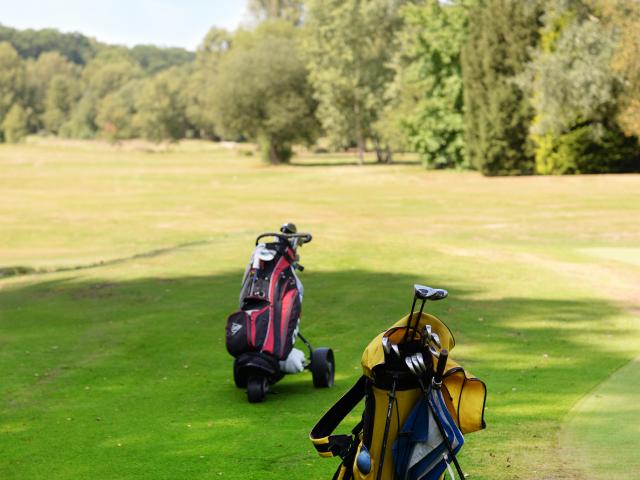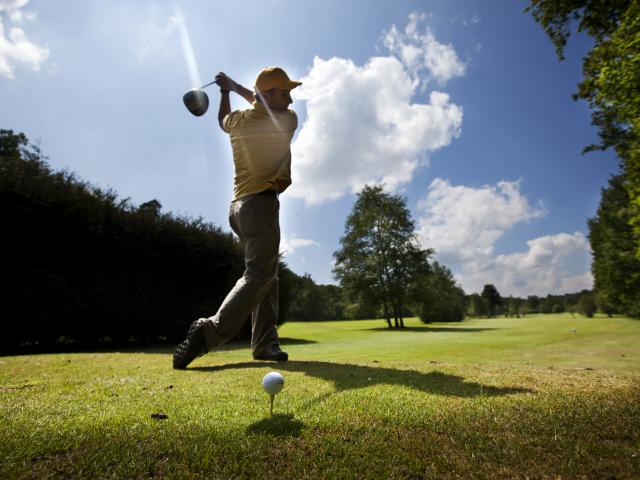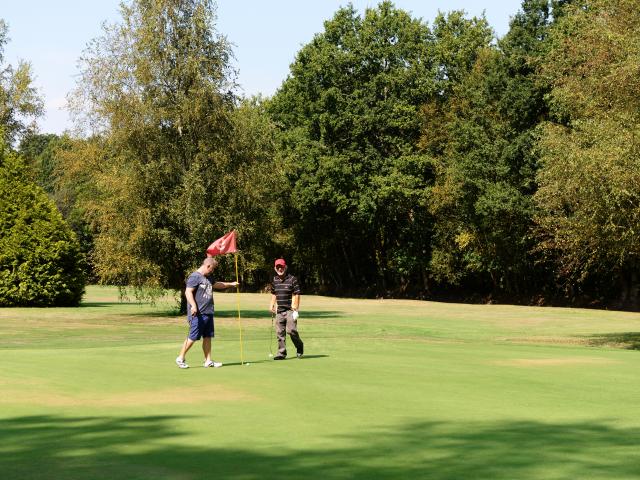 Facilities:
Covered driving range, putting green, club house, pro-shop and snack bar. Individual or group lessons with a qualified teacher (must be booked). 9 holes (par 33) suitable for all levels. FFG licence required for access to the course (and green fee). Competitions (licence required) are organised at weekends from April to October by the AS Andaine Golf Club.
School
From 7 to 18 year old. 1 saturday out of 2 from March to November (+ summer training course).
Price :
200€ per year.
Contacts :
06 89 33 66 90 or pilonjoffrey@neuf.fr
Private lessons
Prices :
25€ (30 min.), 45€ (1h), 60€ (1h30), 225€ (10 lessons : 30 min.), 250€ (beginner package 6h).
Group lessons
Prices per person :
30€ (1h for 2), 25€ (1h for 3), 20€ (1h for 4). Max 4 person.
Discovery
Tarifs :
Maiden Golf : 20€ (1h).
Pass Go for Golf : 59€ (4h). Minimum 4 person.
Training course
From de 100€. Minimum 3 person, maximum 6 person.