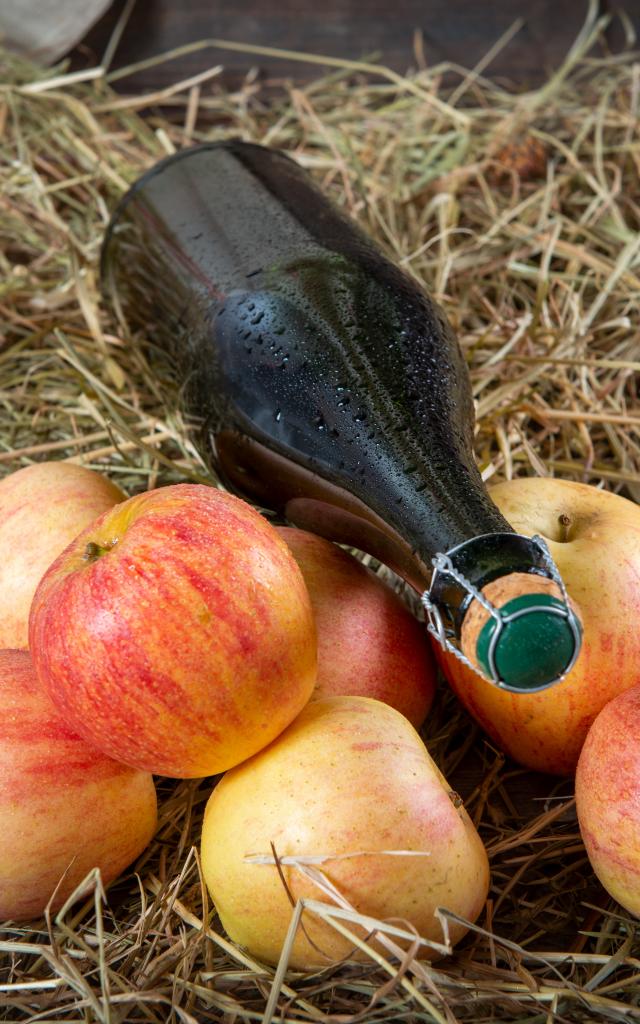 Hundreds of varieties of apple
The Parc Régional Normandie-Maine has catalogued more than four hundred varieties of apples in its orchards. These are divided into two types: dessert apples and cider apples. Some specific varieties of cider apples are used in the production of Calvados Domfrontais, an AOC product.
Dessert apples or eating apples
The best known local varieties are Calleville and Reinette, but there are all sorts of apples in all sorts of colours! Whether you prefer sweet apples such as Lanterne or acidic ones such as Locart Blanc, you're bound to find one to your taste.
Cider apples
The Normandy ciders and apple juices produced in Orne are made from specific varieties such as Damelot, Pomme Blanche, Petit Muscadet de l'Orne and Romany. There are more cider apple varieties than eating apples.
AOC Calvados Domfrontais cider apple varieties
Calvados Domfrontais is a protected designation of origin. It must be distilled from a cider made with apples from the area around Domfront and at least 30% perry pears. Among the twelve varieties of apples used in this Calvados are Doux Veret de Carrouges, Beau Roger, Frequin, Clozette Douce, Tête de Brebis and Médaille d'Or.