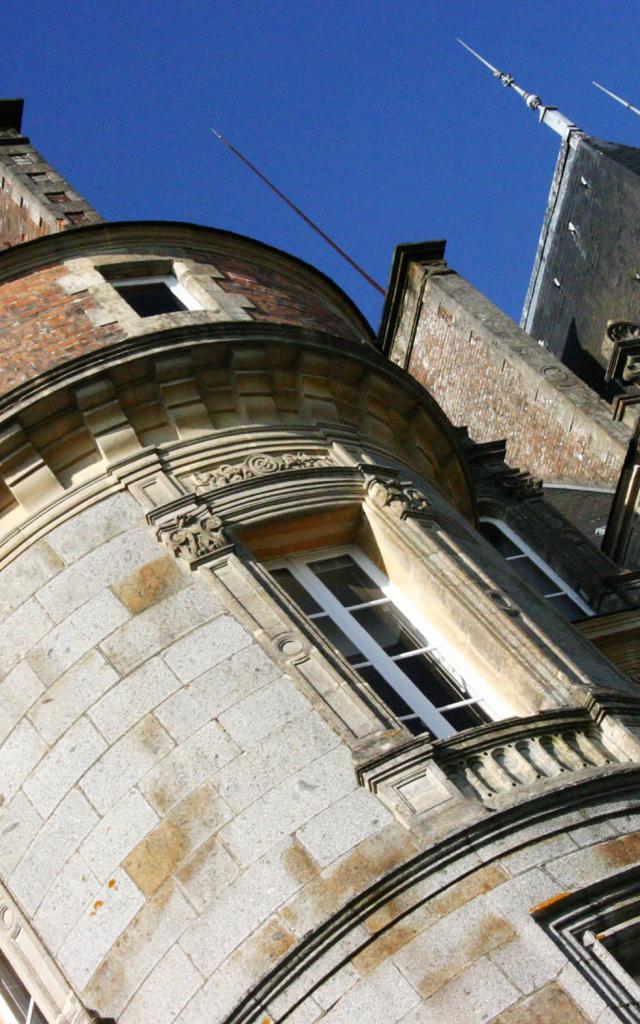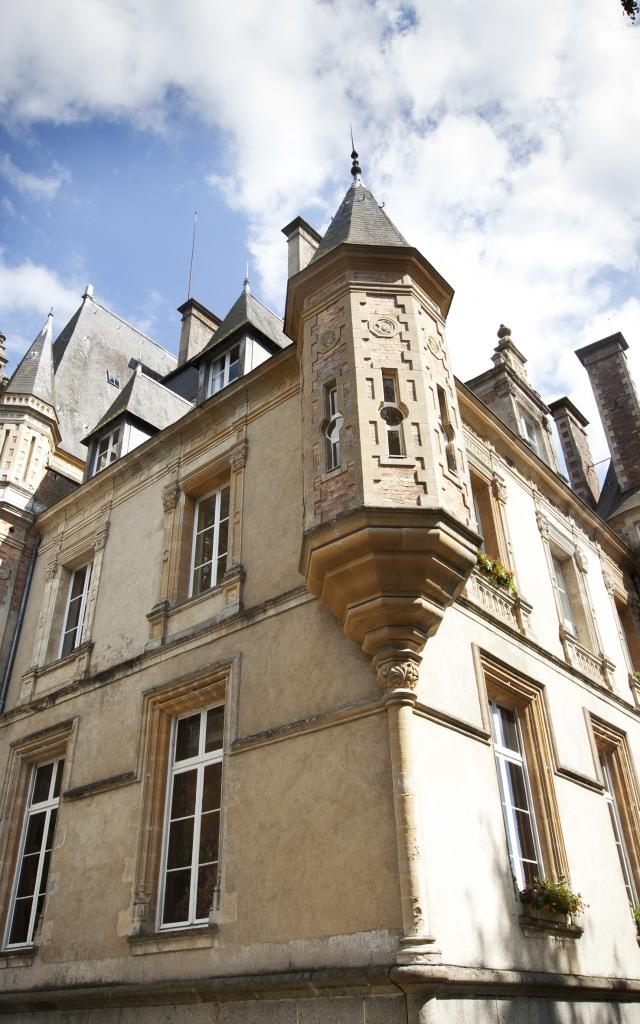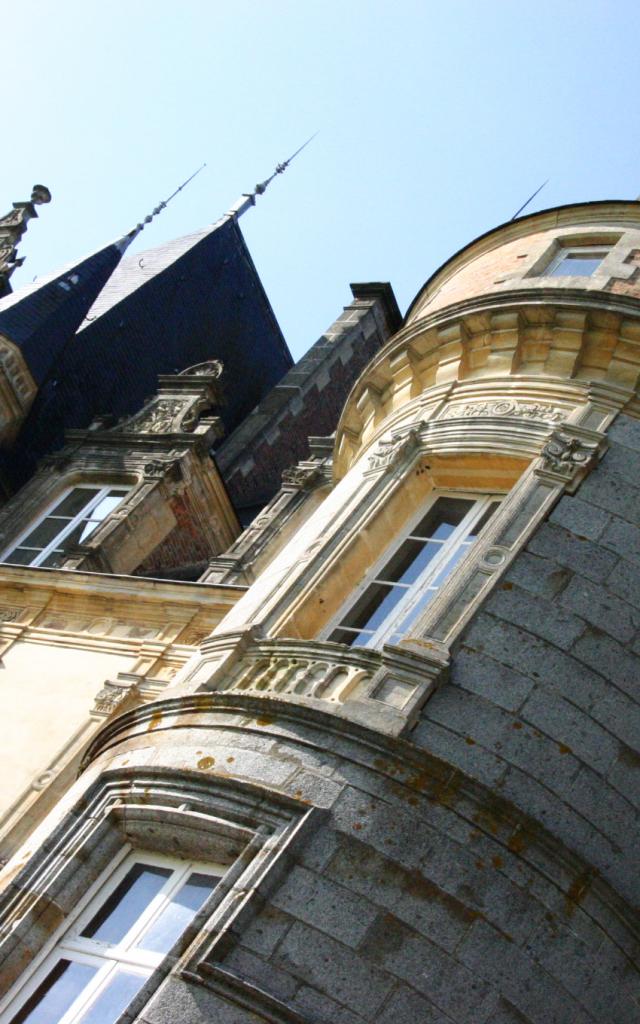 The Neo-Renaissance Château/h2>
Built in 1859 in a neo-Renaissance style, the Château de la Roche Bagnoles belonged to the wealthy Goupil family. In 1966 it became the Mairie of Tessé la Madeleine and subsequently the town hall of Bagnoles de l'Orne after the merger of the two communes on 1 January 2000.
The Château de la Roche Bagnoles, designed by the architect David, has a symmetrical form with plain lines and rectiliniar façades. The equal-sized spans and alignment of the bays contribute to the general symmetry of the building. The small towers and bartizans added the decoration gives the building a mediaeval appearance.